ABHYASA YOGA INSTITUTE
300 HOUR YOGA TEACHER TRAINING
One weekend per month, February 2021 – February 2022
Open to all yoga instructors who hold a 200 Hour Yoga Teacher Training Certificate through a National Yoga Alliance approved school.
---
To Apply
300 Hour Yoga Teacher Training Application
Please fill out the digital 300 Hour Yoga Teacher Training Application by clicking on the highlighted link above.
---
Details of the 300 Hour Training

While it is not necessary to to have an advanced asana practice in order to attend the 300 Hour AYI Yoga Teacher Training program, it is important to have a willingness to study deeply and gain a thorough understanding of the stages of asana. It is also important to practice with concentration and cultivate the energy of possibility in your own body and mind. The 300 Hour program requires sustained daily practice and study of intermediate-advanced asana including in-depth posture clinics that address:
Correct form and technique
Stages of asana including modifications and advanced variations
Level 3 – 4 Asana Practice (PLEASE NOTE it is not necessary to be able to perform at Level 3-4 for asana practice. Students are encouraged to meet their own bodies with care and to be open to learning while developing a steady practice.)
Teaching methodology
Safe technical assists
Teaching methodology
In-Depth Study of the Yoga Sutras and Yoga Philosophy
Advanced study of the chakra system as it relates to each asana on the physical and emotional levels
Emotional healing
Development of intuitive clarity and perceptive ability
The technical / intuitive eye: reading body language both structurally and emotionally
Advanced group dynamic work
Earth based teachings to re-connect with our organic nature
Introduction to Oriental Medicine
Reiki Master Certification
Community Service Work
The AYI 300 Hour YTT program involves in-depth study of yoga philosophy, including regular animated group discussion as well as practical application of yogic concepts. As part of an experiential and academic understanding of the subtle levels of divine circuitry and our connection with the natural world, and in tandem with our deepening study of asana and philosophy, anatomy and the subtle levels, teachers are guided to develop a refined relationship with their personal guidance system and their unique intuitive nature.
Additionally, a strong component of the AYI 300 Hour YTT is group dynamics. The AYI Method is a complex study of energetic dynamics, cohesive self-study, core personal work and intuitive development. 300 Hour Teacher Trainees are encouraged to use their personal practice as a tool to help assimilate the deeper levels of personal transformation that this training provides. Ample forum for group discussion and process is always provided.
---
Schedule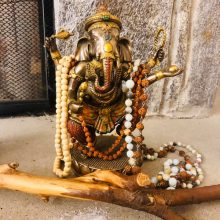 One weekend per month, February 2021 – February 2022
Please note weekend dates are subject to change based on conferring with our YTT registrants regarding potential conflicts. Upon registering for this program please provide a list of conflicting dates for consideration. While not all schedules can be accommodated we do our best to create a cohesive and inclusive schedule for all participants.
Weekend hours include Fridays evenings plus all day Saturday and Sunday. Exact program itinerary provided upon registration.
Program Dates:
February 19 – 21, 2021
March 12 – 13, 2021
April 9 – 11, 2021
May 7 – 9, 2021
June 11 – 13, 2021
July 9 – 11, 2021
August 13 – 15, 2021
September 17 – 19, 2021
October 15 – 17, 2021
November 12 – 14, 2021
December 10 – 12, 2021
January 14 – 16, 2022
February 11 – 13, 2022
---
Tuition: $2,900.00
Payment Plans available based on monthly auto-pay after $500 program deposit. Please inquire by emailing christinaalexa1@gmail.com.
Click Here to Purchase Deposit
---
To Apply
Please register through payment links above and fill out the following application by clicking on application link. Upon registration students will receive a Welcome email with further program details.
300 Hour Yoga Teacher Training Application
Please fill out the digital 300 Hour Yoga Teacher Training Application by clicking on the highlighted link above.
---
What makes this 300 Hour Yoga Teacher Training different?
For over twenty two years Christina Alexa, founder of the Abhyasa Yoga Institute, has been teaching yoga and practicing energy healing. Her studies with world renowned leaders in the field of yoga combined with her own personal practice and study, have helped to shape the AYI Yoga Teacher Trainings. First exposed to yoga at the age of eight through her grandmother, Christina began regular practice at the age of fifteen. Now at fifty-one her own personal study does not stop. Having facilitated Yoga Teacher Trainings as a senior instructor since 2001, and led Abhyasa Yoga Institute trainings for over a decade, Christina has also participated as a student in over nine Yoga Teacher Trainings at the 200, 500 and 800 levels with instructors such as Yoga Amrit Desai, founder of the Kripalu Center and the Amrit Institute, Rolf Gates Vinyasa Yoga, (500 and 800 hour trainings with) Sri Dharma Mittra and more.
In addition to the passionate infusion of bhakti, hatha and raja yoga in Christina's teaching style, the AYI Trainings are also enhanced by her tandem, life-long study of energy medicine and healing as well as shamanic / elemental work. Christina holds a five-year training in energy medicine, has studied anatomy and cranial sacral work with Ellen Heed, is a Reiki Master and Reiki Teacher Trainer, a Keeper of the Sweat Lodge and more. She is a gifted energy healer and energy reader. Christina's love of nature lends ground to the more esoteric teachings of yoga. She is an Appaliachian Mountain Club alumni, having enjoyed may stints in the White Mountains through huts and tent site stewardships, and is certified in Wilderness First Aid and CPR as recently as 2019. The combination of a lifetime study of yoga with a lifetime study of energy medicine, intuitive healing and earth based teachings makes the Abhyasa Yoga Institute Trainings very powerful and entirely unique.
---
The Premise
The premise of the AYI Trainings is self-mastery on all levels, held within a two-fold promise of Adhikara, meaning studentship, and Abhyasa, meaning sustained practice. As teachers we embody the humility, competence and readiness to be the student, and recognize that only through sustained practice can we expect self-mastery. We must first and foremost be willing to take full responsibility for ourselves on all levels in order to initiate a healthy and balanced relationship with our personal power and to foster a sense of purpose and connection. Once achieved, we recognize that we are ready to serve others through both example and by providing a mirror to others of their own gifts. As we excavate who we are not and discover our own inner gems, we are better able to hold others with neutrality and compassion and to shine our light onto the gems they hold within themselves, so that they can be validated and seen.
The AYI 300 Hour Yoga Teacher Training is a continuation and deepening of the AYI 200 Hour Foundational YTT. Students who attend the AYI 300 Hour YTT who have not taken the AYI 200 Hour program will benefit from exposure to the AYI 200 Hour YTT manual and review, which is included in this 300 Hour program. In the 200 Hour program student teachers study the traditional 8 Limbs of yoga with special emphasis on the yamas and niyamas, yoga philosophy, anatomy, energetic anatomy with special emphasis on the chakra system (as a method for personal mapping, wellness and healing), ethics, teaching methodology, business and much more. Transformation happens in these trainings through the practical, not conceptual, application of the authentic teachings of yoga.
---
Meet our Staff
The Abhyasa Yoga Institute Senior Teaching Staff is comprised of a dedicated and passionate group of individuals committed to their own self growth and development as well as to their service in the world through their own respective fields. Larrisa Taylor of Taylor Chiropractic in Conway, NH spearheads our anatomy trainings. Leslie Judice animates our philosophy. She also happens to be the owner of an amazing restaurant in the Lakes Region of NH, Tavern 27. Lani Voivod, a senior teacher in our trainings, is also a co-founder of the annual Live in Love Retreat on Sandy Island.
---
Become a Yoga Shaman: Mountain Medicine

Optional Earth-based Teachings & Ceremony
The study of yoga begins with the present moment, in the vessel of the body. We discover the secrets and decode the mystery of the yogic path from the inside-out, not the outside-in. Through asana and pranayama practice, various forms of meditation and chanting, study of energetic hygiene and intuitive development and more, we cleanse and purify the body, emotional body, mind and spirit. In addition to these practices students are exposed to elemental / shamanic techniques to help re-establish connection with the natural world, of which we are a part.
Sacred Living Sweat Lodge
Due to Covid concerns, group sweat lodges are currently on hold. However individual lodge training is available. Contact Christina Alexa for more details at christinaalexa1@gmail.com.
While not part of the actual 300 Hour YTT curriculum hours, monthly sweat lodges and earth-based studies including a short vision quest are offered as a method of purification and connection to assist us in our transformational journey. Additional fee. Click here for details; Mountain Medicine is also part of the Rhythm program.
Click here for the nature teachings gallery.
Elements of Mountain Medicine
Sacred Living Lodge: Supported monthly independent and group sweat lodges & fire ceremonies year-round, including supervised build of personal Sacred Living Lodge on your property (or alternate location) and training in private / individual sweat lodge work (for Mountain Medicine students). This is excellent preparation for the 300 Hour YTT Vision Quest which will be held in summer 2021.
Mountain Climbing: Monthly, year-round group and individual hiking with integration of earth-based teachings (for Mountain Medicine students). Gear lists and training provided for more technical seasonal hiking. Ice and rock climbing instruction not included. Christina is WFA (Wilderness First Aid) and CPR certified through SOLO.
Yoga in the Mountains
Gain intimacy with the White Mountains of NH, from the local foothills to the 4000'ers, and understand mountains as a metaphor to the deep work that yoga reveals on and off the mat. Through monthly hiking opportunities build strength, technique and the euphoria of ascent while connecting to the natural world. Our approach to hiking fulfills the intent of re-calibrating our biology and heart with that of the earth mother – to receive the gifts of the earth through movement, contemplation, prayer and ceremony. Imagine a pre-dawn hike to greet the rising sun on a mountain summit, followed by a purifying sweat lodge ceremony upon descent…Please inquire for details.
Are you ready? Become more fully YOU by facing who you are not and truly discovering the connected self.
---